$66,000,000 Permanent Financing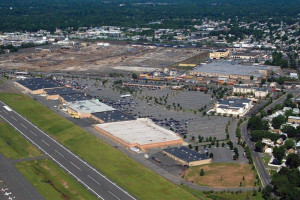 Altman Warwick arranged a 15-year fixed rate refinancing for Aviation Marketplace, a 100% occupied supermarket anchored "power center" containing 443,000 square feet located in Linden, New Jersey. Over 1.7 million people reside with a 10-mile radius of the subject property which is in one of the most residentially dense suburban areas in the US. The center combines the daily drawing power of Shop Rite along with the added traffic generated by such national tenants as Target, AMC Theaters, Marshalls, Staples A.C. Moore, and Old Navy.
Altman Warwick identified this latent refinance opportunity in which the borrower dramatically reduced its debt service by locking a historically low rate while dramatically extending its interest rate protection over 13 years beyond the current maturity.
Property Types
Financing Categories